Olga Artemova
04.2022 - today Office Manager, Ukrainian Association in Lower Saxony
06.2019 - today Local coordinator for the project "Strengthening of activists from migrant organizations in refugee work", MiSO Network Hannover
04.2019 - 06.2019 Project assistant for the project "Local integration plan future congress 2019", MiSO Network Hanover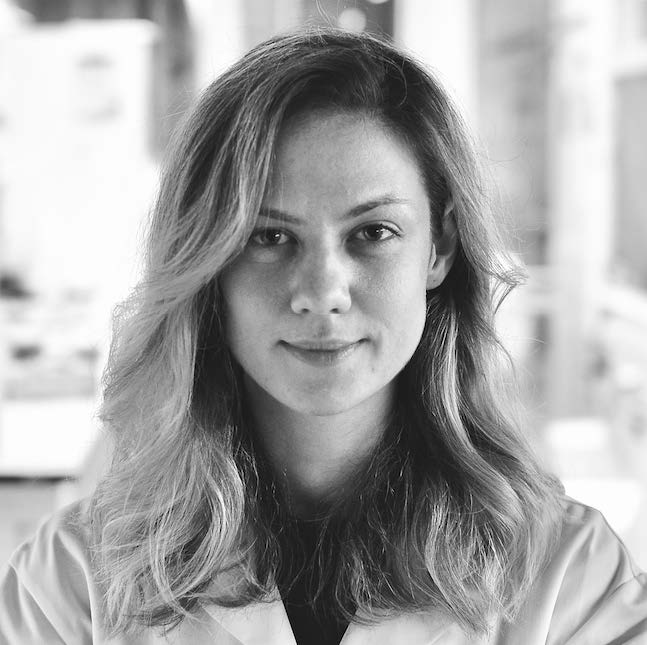 Olga Bakina
July 2017 – acurrent Max-Delbruck Center for molecular Medicine | Berlin, Germany, Doctoral candidate, lab of Prof. Helmut Kettenmann, in collabortion with Genomics platform and Dr. Philipp Junker
Sept – Dec 2021 Institute Ophthalmology Basel (Novartis) |Basel, Switzerland, Visiting scholar Translational group (Prof. Botond Roska, Prof. Bence Gyoergy)
May – July 2016 World Health Organization | Washington, DC, Summer Intern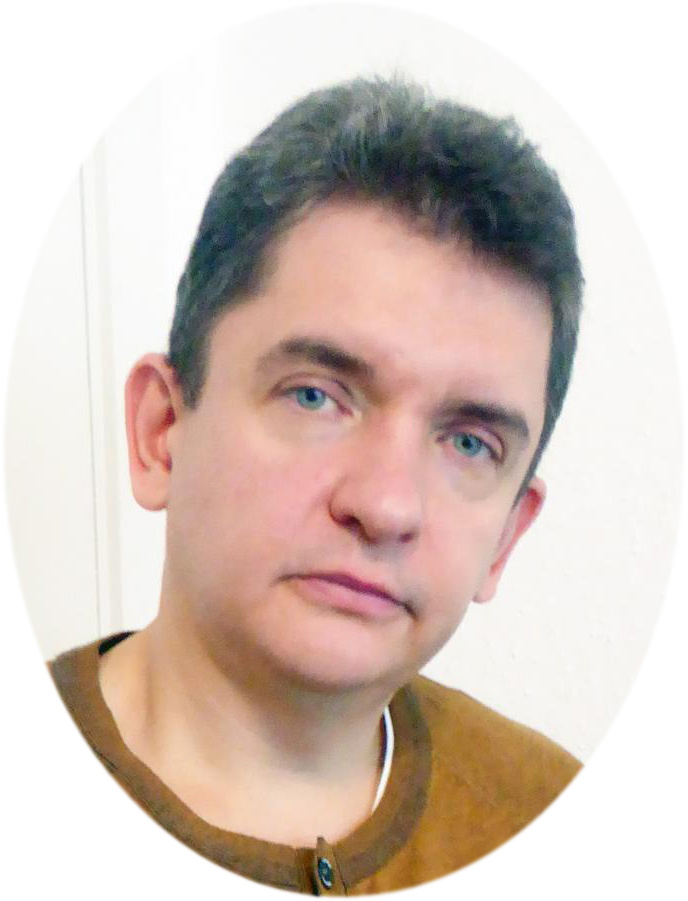 Vitaliy Bondarenko
holds a MA in German philology and East European History from the University of Bonn and a MA in pedagogy from the Dnipro National University (Ukraine). Being a certified teacher for German as foreign language and a sworn law court interpreter as well as authorized translator for Ukrainian and Russian, he worked at the German Federal Office of Languages from 2006 to 2013. In this function he was responsible for the linguistic preparation of armed forces and governmental personn el for service at German embassies in Ukraine, Russia or other CIS countries. From 2013 to 2015 he was employed by the Alexander von Humboldt - Foundation counselling interested parties on the fellowship program me s of the Foundation as well as on EURAXESS topics. Since 2015 he has been working at the DLR Project Management Agency in Bonn. At the present time, he is a Scientific Officer responsible for coordinating the German EURAXESS network, which is currently comprised of 97 German EURAXESS Centres located at German universities and research institutions. As a member of EURAXESS, he provides counselling on topics relevant to mobility of researchers: visa and entry, social security, taxation etc. Furthermore, he is a member of the German National Contact Point (NCP) for the Marie Skłodowska - Curie Actions (MSCA) as well as a member of the German NCP for the European Research Council (ERC). In this function he contributes to the national implementation of these European funding program mes that are part of Horizon Europe, the EU's key funding programme for research and innovation.
Nataliya Butych
is the regional coordinator for Central and Eastern Europe at the international office of Leibniz University Hannover (LUH), Germany and trainer for intercultural competence at universities. Since 2010, she has been developing and fostering international university collaboration with the region, designing and conducting intercultural trainings and workshops for administrative staff, exchange and double degree students, supervising and/or managing a number of DAAD funded cooperation and mobility programmes such as Eastern Partnership, Go-East, Leonhard Euler, BIDS, Double Degree, Strategic Partnership, Support for the Internationalisation of Ukrainian Higher Education Institutions, and others. Nataliya holds a M.A. in Translation, Interpreting and Linguistics as well as in Cultural Studies, Sociology and Economics. Her international experience includes managerial and consultancy work in the field of internationalisation of higher education, international cooperation and communication.
2022 – Current Junior Researcher, Ph.D. at the Department of Pathology of Sumy State University. Thesis: "Morphological Characteristics of Meningioma Biomineralization".
2015 – 2021 Master in «General Medicine», Sumy State University, Ukraine
Dr. Sergiy Dubchak
2021 – present State Enterprise "USIE Izotop", Head of Department of Radiation Safety
2018 – present Nuclear Power Plants Department, National Technical University of Ukraine "Igor Sikorsky Kyiv Polytechnic Institute", Assistant Professor
2017 – 2020 State Specialized Enterprise "Association "Radon", Kyiv, Ukraine, Head of Department of Radiation Safety and Environmental Protection
2014 – 2017 State Ecological Academy of Postgraduate Education and Management, Kyiv, Ukraine, Associate Professor 2010 – 2014 Institute for Safety Problems of Nuclear Power Plants, Chernobyl, Ukraine, Research Fellow
2007 – 2010 Institute of Environmental Sciences, Jagiellonian University, Krakow, Poland, Research Assistant
2002 – 2006 Institute of Environmental Geochemistry, Kyiv, Ukraine, Junior Research Fellow
1997 – 2002 Ukrainian Radiation Training Centre, Kyiv, Ukraine, Engineer
Maryna Galovska studied Metrology at the National Technical University of Ukraine "Igor Sikorsky Kyiv Polytechnic Institute" (2001-2007) and in 2013 finished her Ph.D. at the Institut of Production Metrology (Mechanical Engineering Faculty of Technical University of Braunschweig). Since that time she has been working as an engineer in different departments of the Volkswagen Group. Besides, she is an entrepreneur (innovations in tech area) and MBA candidate in Entrepreneurship and Innovation Management (Ostfalia University of Applied Science).
Maryna is one of the co-founders and former chairwoman (2017-2019) of the German-Ukrainian society "Freie Ukraine Braunschweig e.V.". She initiated and managed different cultural, educational, and humanitarian projects.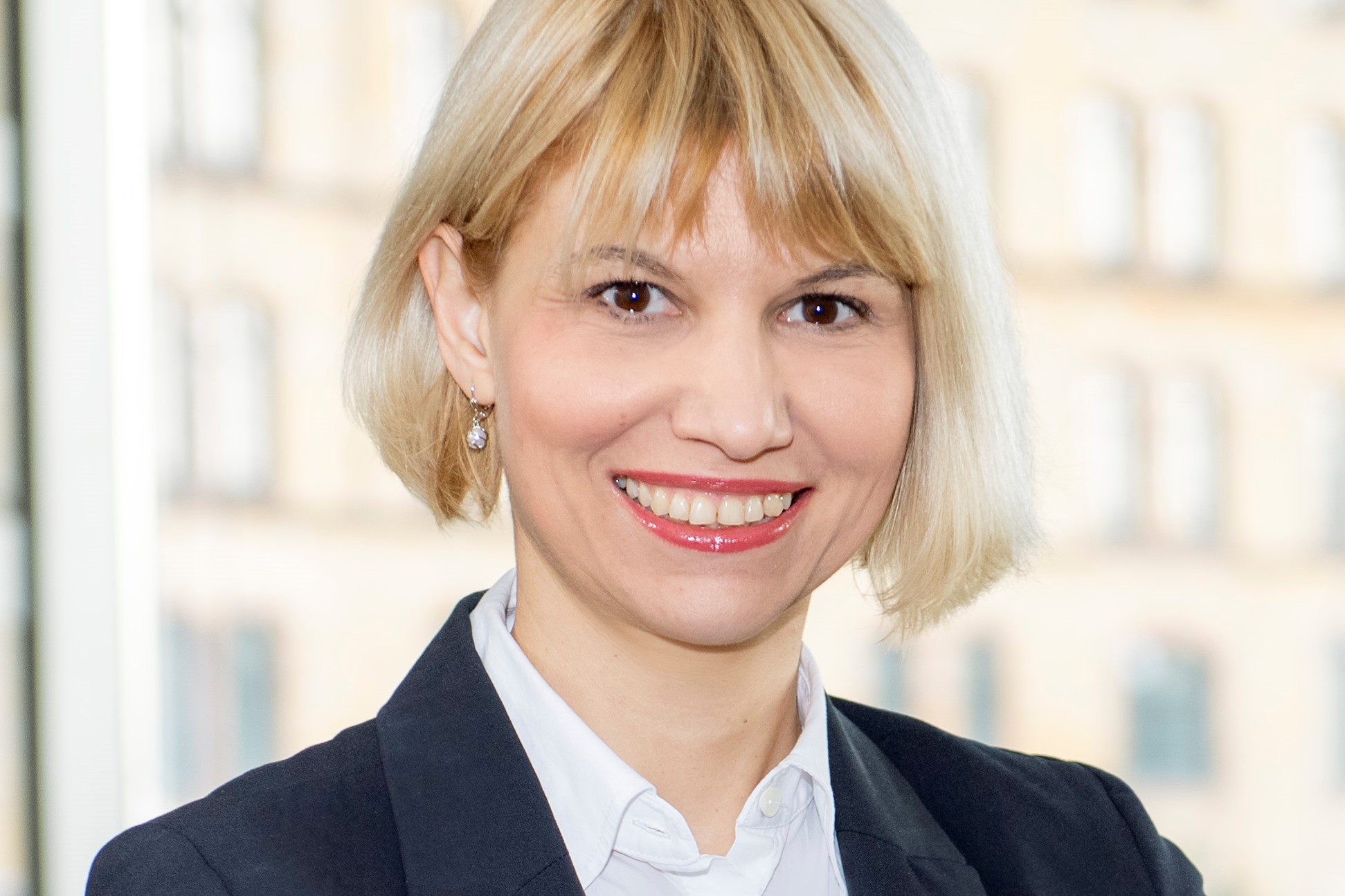 Prof. Dr. Petia Genkova is a full-time professor at University of applied Sciences, Osnabrück, Germany, since 2012. She held affiliated professorships at Federal University of Applied Administrative Sciences Brühl, University of Passau and Technical University Darmstadt. She is founder and coordinator of the Competence Center for Global Competence at University of applied Sciences, Osnabrück and coordinated and participated in about 40 research projects in the fields of Diversity, Interculturality, Migration and Integration, including projects for basic research, application and transfer, as well as European network projects. She authored a number of about 200 journal articles and books in the mentioned research fields and received the Höffmann Science Awards for Intercultural Competence 2018 – award for life's work with regard to groundbreaking work on topics of intercultural competence.
Dr. Oleksandr Gryshkov is a post-doctoral fellow and project leader at the Institute of Quantum Optics, Leibniz University Hannover as well as Lower Saxony Centre for Biomedical Engineering, Implant Research and Development. He holds Bachelor and Master Degrees in solid-state physics (Ukraine) as well as PhD in biomedical engineering and cryotechnology (Germany). Since 2011 he has been sustaining available and initiating new cooperation with Ukrainian research institutions and industrial partners. He is a leader of national and international research and exchange projects with Ukraine, Israel, Slovenia and Columbia funded by BMBF, DAAD and Volkswagen Foundation. In 2019 he initiated a unique project with Kharkiv National University of Radio Electronics "Virtual Laboratory "Cryomicroscopy"". He is a former leader of the research group "Cryopreservation and cryotechnology for regenerative medicine" at the Lower Saxony Centre for Biomedical Engineering, Implant Research and Development (Hannover, Germany), the Junior Research Group "Cell Protection Technology" of the Cluster of Excellence Rebirth (Hannover Medical School), committee member of the PhD Programme "Regenerative Sciences" (Hannover Medical School). His scientific interests include biomedical implant engineering, nanoengineering, tissue engineering, cryotechnology and cryopreservation with a focus on development of implants, tissue-engineered and hydrogel constructs. His main visions are multidisciplinary research, international cooperation, visibility of science and societies, promotion of young scientists and their support, strong networking and public relations.
Christian Hauschke studied library science at the University of Applied Sciences and Arts Hanover and management of cultural and non-profit organisations at the Technical University of Kaiserslautern. He has been working in academic libraries in Magdeburg, Düsseldorf and Hanover. Since 2016, he has coordinated various projects in TIB's Open Science Lab, where he leads the Lab Group Open Research Information.
Jonathan Herbst is a doctoral student at University of applied Sciences, Osnabrück, Germany, working as a research associate in the research project "Cult-Euro-1 – Test for intercultural competence". He has a M.Sc. in Psychology, and experience in social education work among refugees.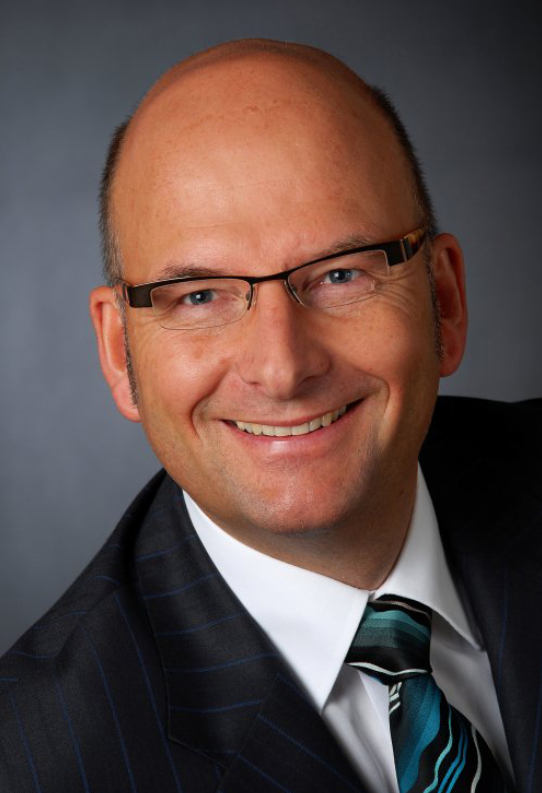 Dieter Jasper currently works as a research assistant in the Competence Center for Global Competence at University of applied Sciences, Osnabrück, and is involved in several running research projects. He has long-term experience as managing partner at Josef Jasper GmbH & Co. KG and was a member of the German parliament from 2009 – 2013 and holds degrees in Business Sciences and Business Psychology.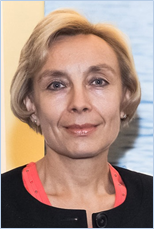 Olga Garaschuk holds the Chair for Neurophysiology (W3) at the Eberhard Karls University of Tübingen since 2008. She is a President of the German-Ukrainian Academic Society; a Vice-president of the German Physiological Society; an elected member of Academia Europaea; a Chair of the PhD program "Experimental Medicine" at the University of Tübingen; a Board member of the Erwin-Riesch-Foundation; a Member of the steering committee at the Werner Reichardt Centre for Integrative Neuroscience, University of Tübingen; a Member of the scientific advisory board of the Center of Advanced European Studies and Research (Bonn), a scientific reviewer of the MRC Laboratory of Molecular Biology (Cambridge); a scientific advisory board member of the Bernstein Centre for Computational Neuroscience and Bernstein Focus Neurotechnology (Göttingen University) and a Mentor at the Helmholtz Leadership Academy. Her research (supported by e.g., DFG, DAAD, VolkswagenStiftung, Alexander von Humboldt-Stiftung and Horizon 2020) focuses on (i) functional analysis of neuronal networks in vivo, especially in the context of perception of sensory stimuli; (ii) interactions between the nervous and the immune systems of the brain as well (iii) aging and neurodegeneration (in particular, Alzheimer disease). Among her scientific achievements is the development of several techniques for functional in vivo imaging of neural networks and pioneering research on in vivo Ca2+-signaling in microglia as well as adult neural stem cells. Olga Garaschuk graduated in physicochemical biology from the Moscow Institute for Physics & Technology (MFTI) with top honors. She gained her PhD at the Bogomoletz Institute for Physiology in Kyiv in 1992 and moved first to the Max Planck Institute for Biophysical Chemistry in Gottingen and thereafter to the Institute of Physiology at the University of Saarland, where she was awarded the Irène Curie habilitation Scholarship. She habilitated in Physiology at the Ludwig-Maximilians University, Munich in 2003. Before moving to Tübingen Olga Garaschuk was appointed as Professor for Neuroimaging (W2) at the Institute of Neuroscience of the Technical University in Munich (2006). Since 2016 Olga Garaschuk is the president of the German-Ukrainian Academic Society. She was born in Kyiv, Ukraine is married and has three daughters. Photo: Thomas Tratnik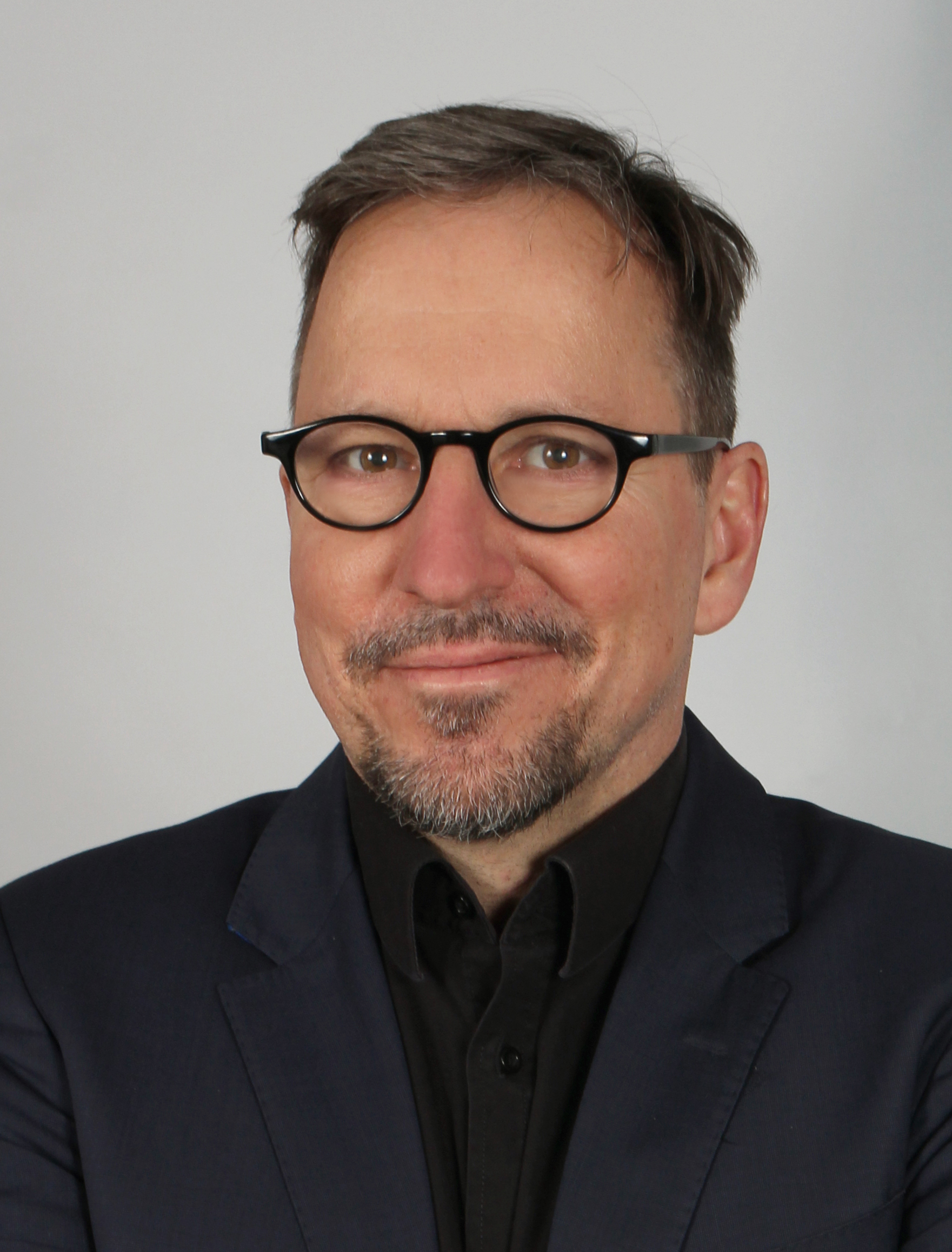 Markus Heide
, PhD, is associate professor of American literary and cultural studies at the University of Hildesheim (Germany) and an affiliated researcher at the Swedish Institute for North-American Studies (SINAS) at Uppsala University. He published numerous contributions on U.S. and Canadian literature, film, and cultural history. His recent research has been in comparative border studies. In 2018 he was a research fellow (RJ sabbatical) at the Center for Iberian and Latin American Studies (CILAS) at UC San Diego, doing research and fieldwork for his project on
The US-Mexico Borderlands as Contested Space: Film, Art, and Popular Culture
. As part of this project he recently published the article "Populism and the Politics of the Media Spectacle in the US: The Imagery of the US-Mexico Border" in
Populism, Democracy, and the Humanities: Interdisciplinary Explorations and Critical Inquiries
(Eds. Iulian Cananau and Peder Thalén. Lanham: Rowman &Littlefield, 2022). He coordinated and contributed to several international research cooperations.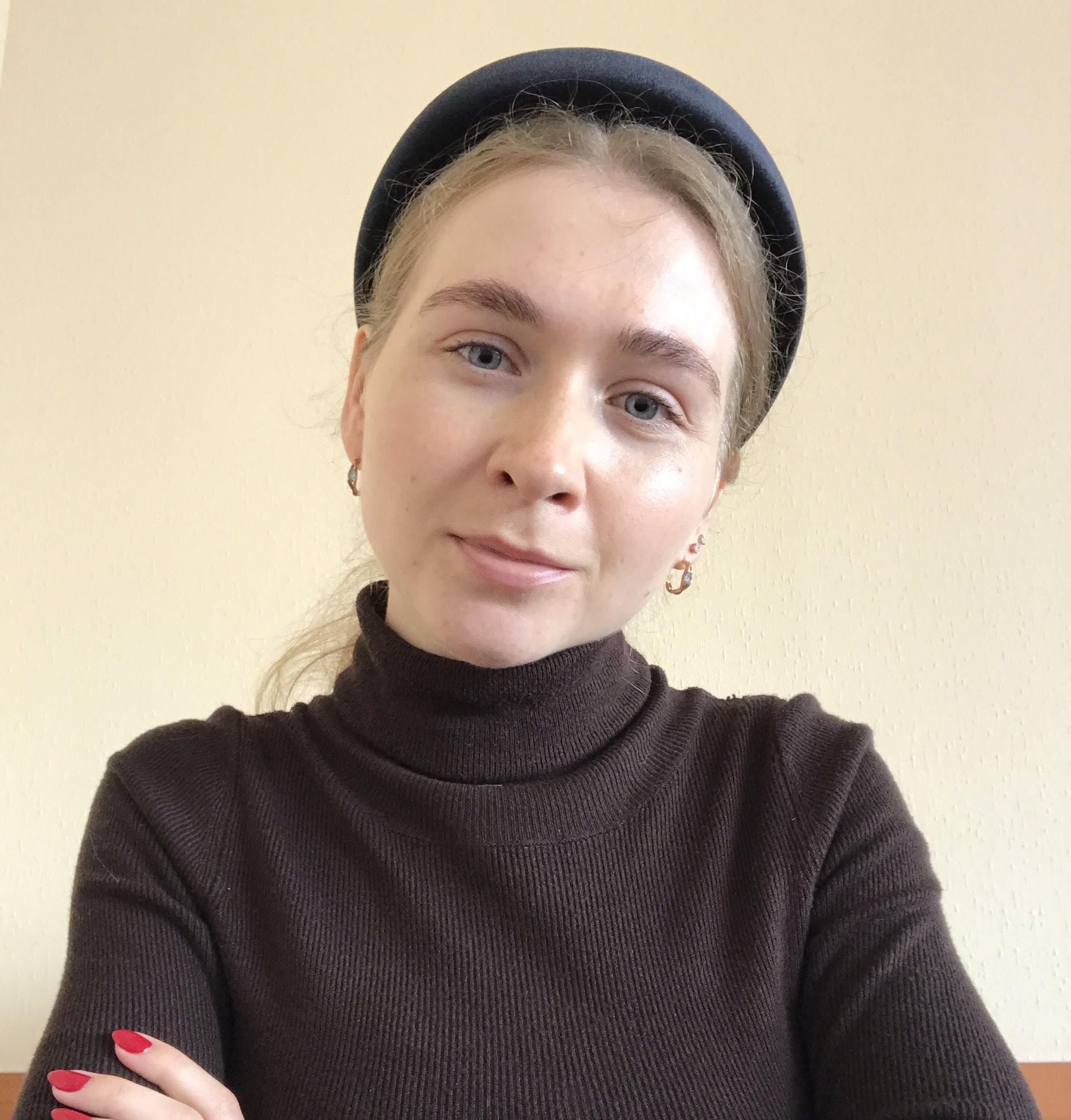 Nataliia Kaliuzhna
is a Research Assistant at the State Scientific and Technical Library of Ukraine, where she is involved in the project on building National Current Research Information System (URIS). Prior to joining the SSTL she worked as a Research Librarian at Kyiv-Mohyla Academic Library, where her primary responsibilities were assisting customers in discovering and accessing a range of information resources as well as conducting workshops for students on topics related to open access publishing. Apart from that, Nataliia is a second year PhD student in Library and Information Science at Kyiv National University of Culture and Arts. Currently, she is a visiting scholar at TIB's Open Science Lab. She conducts her research under the supervision of Christian Hauschke, Head of the Lab Group Open Research Information.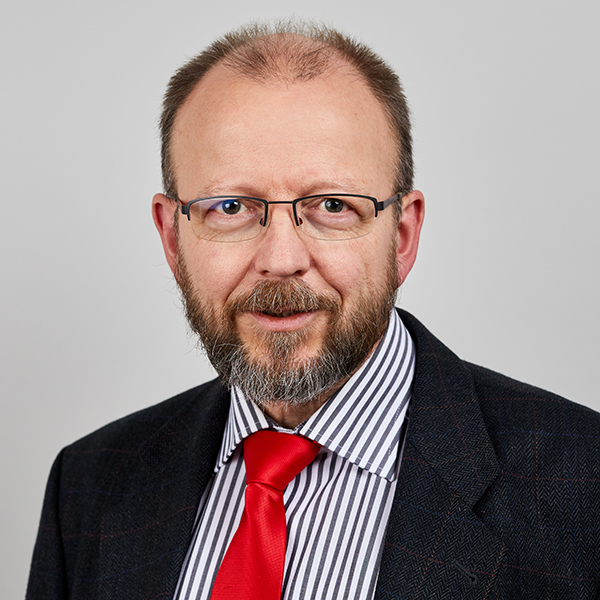 Dr. Matthias Nöllenburg is program director at the VolkswagenStiftung in Hannover and deputy head of the team "Societal Transformations". He has been in charge of the special support program for refugee scholars and scientists from Ukraine and, since 2014, for the program "Trilateral Partnerships – Cooperation Projects between Scientists from Ukraine, russia and Germany". From 2002 until now, his main responsibility has been the Foundation's Central Asia & Caucasus funding initiative. He is a biologist by training and holds a PhD in agricultural sciences from the University of Göttingen. The laboratory work for his doctoral thesis (on a plant-pathogenic bacterium) he performed at the Biological Research Centre of the Hungarian Academy of Sciences in Szeged between 1987 and 1990.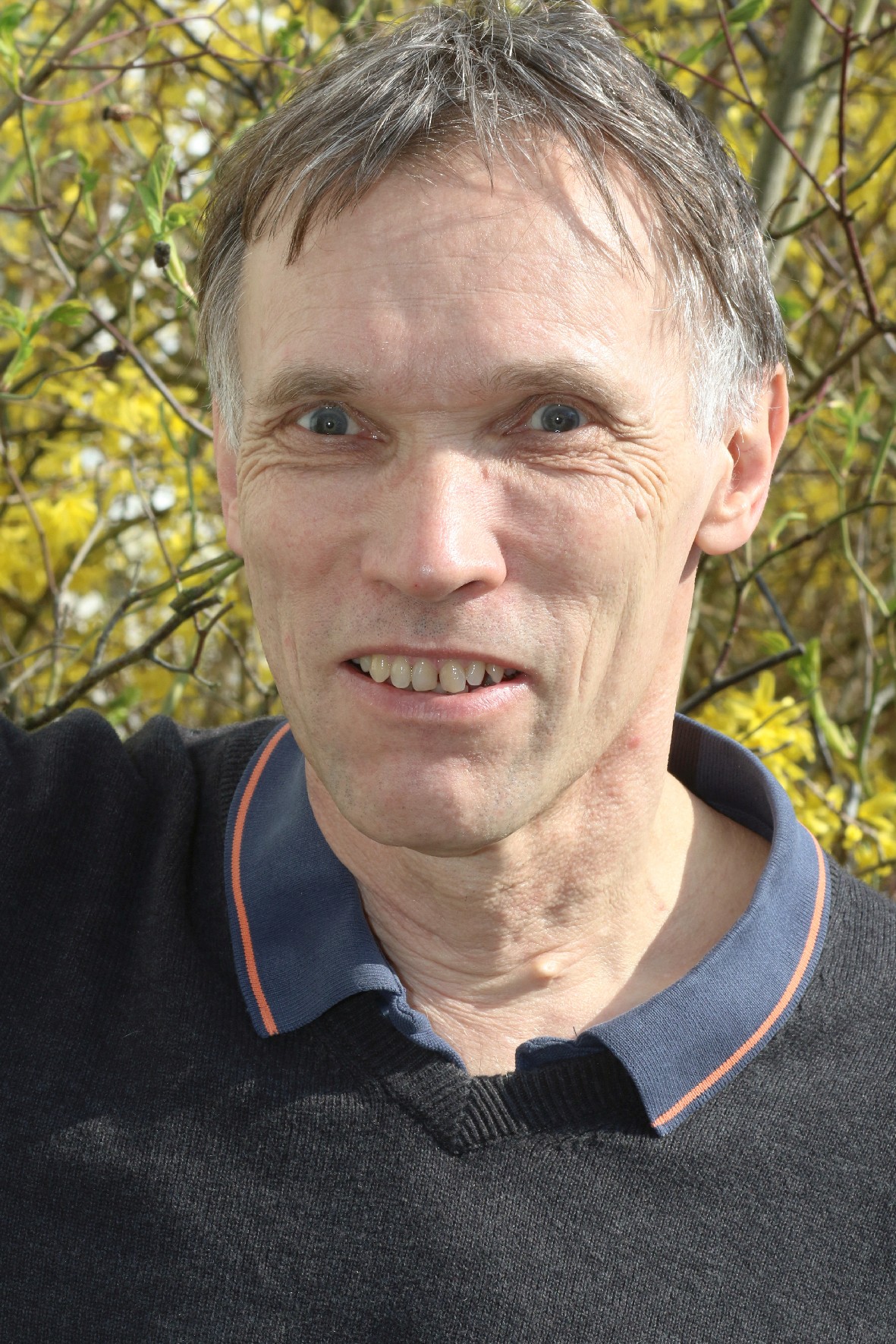 Prof. Dr.-Ing. habil. Dr. h.c. Thomas Luhmann
1977 - 1983 Studying Geodesy, University of Hannover
1983 - 1988 Scientific Assistant, Institute for Photogrammetry, Hannover University digital point measurement, reseau-scanning systems, interest - operators
1988 Promotion (Ph.D), Dr. - Ing. (summa cum laude)
1988 - 199 3 Project manager, Hea d of Department, Kern Aarau /Leica, Switzerland
since 1993 Professor for Photogrammetry and Remote Sensing, University of Applied Sciences
1993-2000 Chairman of Working Group "Close-range Photogrammetry" of the German Society for Photogrammetry and Remote Sensing (DGPF)
1996 Foundation and Leadership of the Institute for Applied Photogrammetry and Geoinformatics 1996 - 2004 Foundation and chairman of VDI/DGPF - working group 3.32 "Optical 3-D Metrology" guideline for acceptance and reverification tests for optical 3-D measuring systems (VDI 2634)
1999 Textbook "Nahbereichsphotogrammetrie", 570 pages, Wichmann Verlag; 5th edition in 2022
2000 Co-founder of Spin-off company AXIOS 3D Services, Oldenburg
2000-2008 Vice-President and President of the German Society for Photogrammetry and Remote Sensing (DGPF)
2000-2022 Chairman of Working Group "Automation for Vision Metrology Systems" of ISPRS
2006 Textbook "Close-Range Photogrammetry and 3D Imaging", 4th edition in 2023 2010 Habilitation in "Photo grammetry" at Technical University of Dresden with thesis: "Extended Methods for Geometric Camera Calibration in Close-Range Photogrammetry"
since 2011 Annual research visits and guest lectures in Ukraine
2012 -2016 Research professorship of Lower Saxony
2016 Honorary doctoral degree of Kiev National University for Construction and Architecture, Ukraine 2021 Foundation of Steinbeis - Institute "Photogrammetry and optical 3D Metrology"
Prof. Dr. rer. nat. Andriy Luzhetskyy
since 2015 W3-Professor of Pharmaceutical Biotechnology in the Pharmacy Department of Saarland University, Saarbrücken
2011-present Helmholtz-Institute for Pharmaceutical Research Saarland (HIPS), Helmholtz Centre for Infection Research (HZI)
2004-2008 Postdoc, Freiburg University (Prof. A. Bechthold), Germany
2000-2004 PhD, Lviv, Ivan Franko National University
1994-1999 Diploma work in Genetics and Biotechnology, Lviv, Ivan Franko National University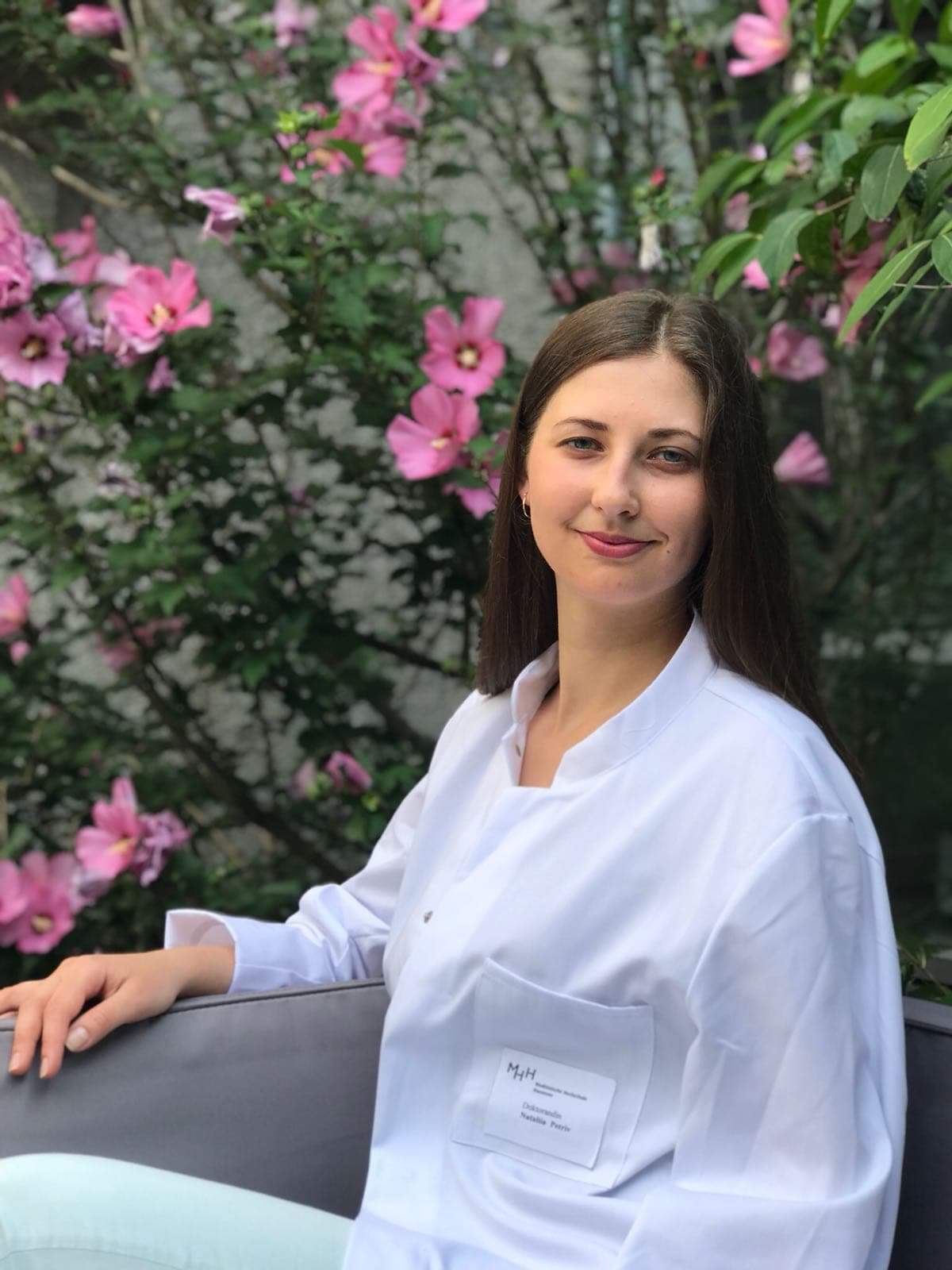 Nataliia Petriv
Since 2019 PhD Student, Hannover Medical School, Department of Gastroenterology, Hepatology and Endocrinology , PhD Thesis "Role of B lymphocytes in precancerous and cancerous liver diseases", Supervisor: Dr. T. Yevsa
2016 – 2018 M.Sc., Biochemistry, Vasyl Stefanyk Precarpathian National University, Department of Biochemistry and Biotechnology, Ivano-Frankivsk, Ukraine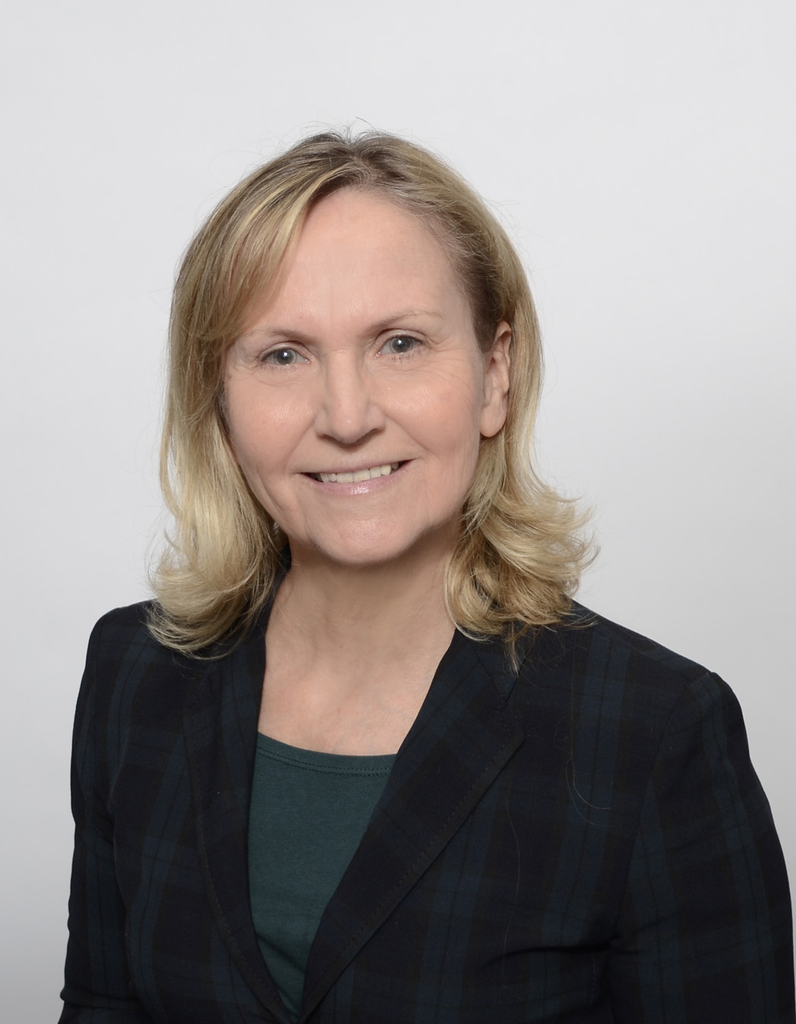 Margret Plank
has been head of TIB's Competence Center for Non-Textual Materials since 2012. She holds an M.A. in Information and Media Studies from the University of Hildesheim. Her focus is on the user-centered development of innovative infrastructures, tools and services to make open educational resources (OER), science and teaching videos, research data and scientific software accessible, searchable, citable and archivable. At TIB, she is responsible for services and infrastructures such as the TIB AV-Portal, the OER portal twillo and a conference recording service, among others. Ms. Plank represents TIB in several committees such as the International Council for Scientific and Technical Information (ICSTI), the International Association of Sound and Audiovisual Archives and IFLA (International Federation of Library Associations and Institutions).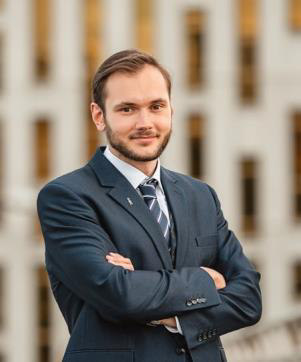 Michael Martin Richter
Sep 2020 - Currently University of Bremen, PhD programme as part of the EU's Horizon 2020 Innovative Training Network (ITN): Mapping Uncertainties, Challenges and Future Opportunities of Emerging Markets: Informal Barriers, Business Environments and Future Trends in Eastern Europe, the Caucasus and Central Asia (MARKETS).
Aug 2019-June 2020 College of Europe, Advanced European Interdisciplinary Studies: European Public Affairs and Policies specialization with a full tuition-waver scholarship from the European Commission. Thesis topic: "EAEU 2030 – Another Paper Tiger of Post-Soviet Integration or Alternative to the EU?"
Dr. Oksana Seumenicht graduated in Nuclear Physics with honors from the Taras Shevchenko National University of Kyiv, Ukraine (1992). She then carried out her PhD research in Radiobiology at the Institute of Cell Biology and Genetic Engineering, National Academy of Sciences of Ukraine (Kyiv) and gained a PhD in Biology (1995). Oksana Seumenicht worked as a postdoctoral researcher in Ukraine, Denmark, Germany and the UK (including the University of Oxford and UCL), supported by a number of competitive personal fellowships, e.g. from the DAAD (1998-1999), the Royal Society of the Great Britain (1999-2000) and the Wellcome Trust, UK (2000-2002). In 2005 Oksana Seumenicht joined the Research & Commercial Division of Cardiff University (UK) as Research Development Officer. She moved to Berlin in 2006 and was appointed as the first PhD Coordinator of the MDC-HU Berlin International PhD Program "Molecular Cell Biology". Subsequently she raised funds for and built up the MDC Graduate School, which she managed (2007-2009). In 2010-2018 she worked as the MDC's International Relations Officer, and since 2018 she works at the Research Funding Department at the MDC. In 2015 Oksana Seumenicht co-founded the UKRainian Academic International NETwork (UKRAINET) and German-Ukrainian Academic Society (DUAG) in 2016, and she has been serving as DUAG's Managing Director since. Oksana Seumenicht was born in Kirovograd region, Ukraine, is married and has three children. Photo: courtesy of David Ausserhofer/ MDC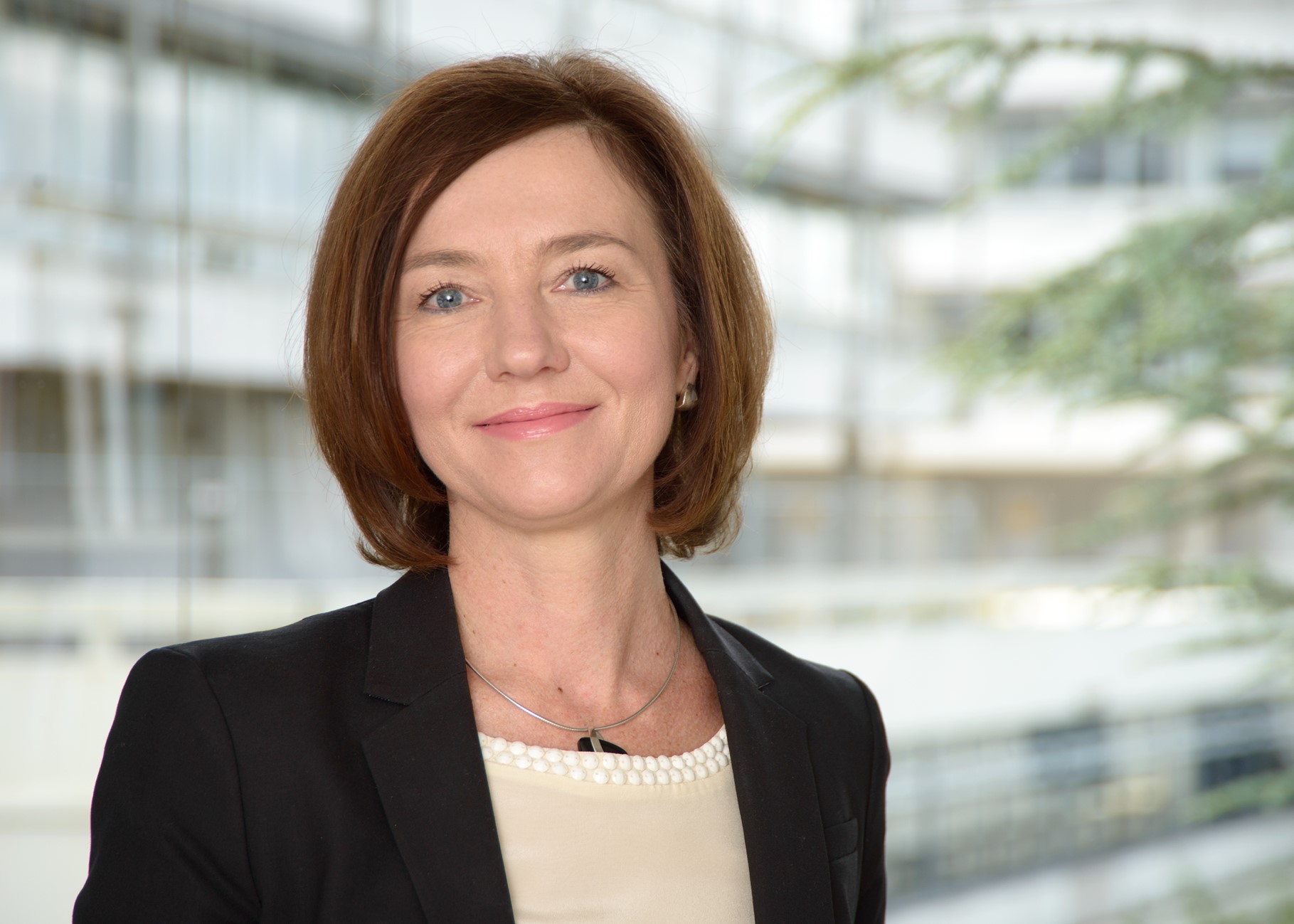 Prof. Dr. Halyna R. Shcherbata
is a full-time professor at the Institut für Zellbiochemie, Medizinische Hochschule Hannover (MHH).
2008-2018 Max Planck Research Group Leader, MPIbpc, Göttingen, German
2012 Habilitation in Developmental Biology, Georg-August University, Göttingen, Germany
2003-2008 Postdoc, then Research Professor, Biochemistry Department, Institute for Stem cell and Regenerative Medicine, University of Washington, Seattle, WA, USA
1996-2003 Scientific Researcher, then Assistant Professor, Lemberg (Lviv) University, Ukraine
1996-Ph.D. in Genetics, Kyiv Institute for Plant Physiology and Genetics, Ukraine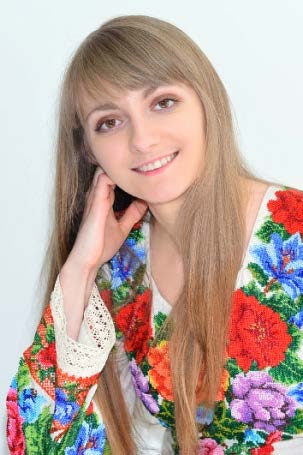 Veronika Skip
04/2019 - present Ludwig Maximilian University, Munich, Germany Ph.D. Program in Art History
04/2016 - 09/2018 Ludwig Maximilian University, Munich, Germany M.A. in Art History
09/2011 - 06/2012 National Ivan Franko University, Lviv, Ukraine M.A. in Art and Cultural Studies
09/2007 - 06/2011 National Ivan Franko University, Lviv, Ukraine B.A. in Art and Cultural Studies
Svitlana Shytikova
(PhD), Project Coordinator, National Erasmus+ Office and Higher Education Reform Experts Team – Ukraine, ILID Head of the Board, Institute for Leadership, Innovations and Development Kyiv, Ukraine. Svitlana Shytikova has over 20 years of teaching, research and international cooperation experience. Her PhD thesis is devoted to the Implementation of the EU-funded Programs of International Cooperation as a Mechanism for Higher Education Internationalization in Ukraine. Dr. Shytikova's track record includes national and international, public, private and civil society organizations as well as European Union, Swedish Institute, Marta KAP, World Bank, Canadian International Development Agency and other International Cooperation Programs. Since 2009 she has been coordinating the Ukrainian National Tempus/Erasmus+ Office team with the mandate to promote and support the international dimension of the EU-funded Programs in education, training, youth and sports in Ukraine. The office team provides support for the implementation of Mobility and Cooperation of Organisations and Institutions Actions projects; search for partnerships, consultations from ideas to projects; challenges on the national specifics for implementation, joint events for projects results promotions, publications on reforms in education of Ukraine.
office@erasmusplus.org.ua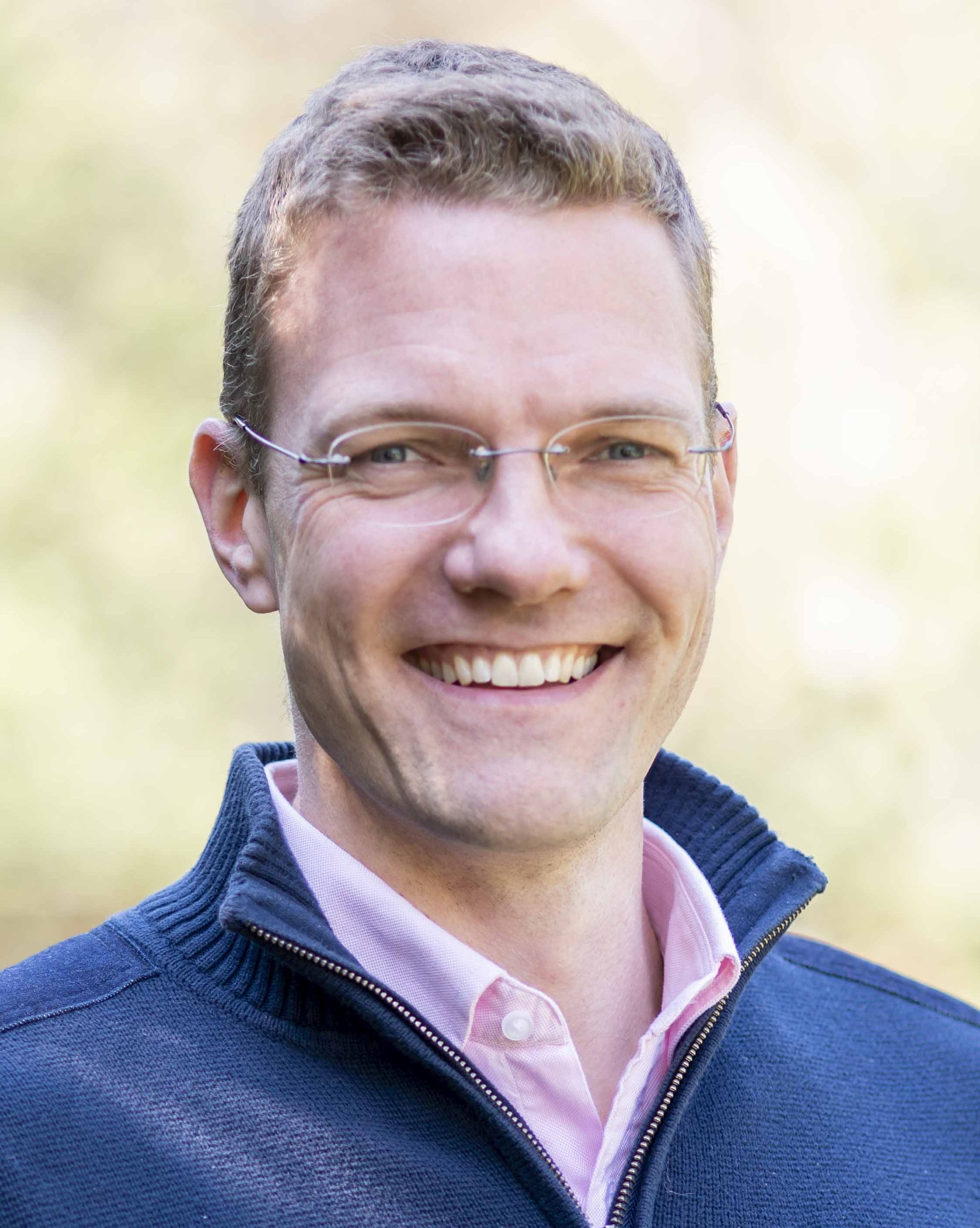 Prof. Dr. Georg Steinhauser
is alumnus of University of Vienna (MSc in chemistry 2003) and TU Wien (PhD in radiochemistry 2005). After ten years of research using the
Atominstitut's TRIGA Mk II reactor, he was hired in 2013 by Colorado State University's Department of Environmental and Radiological Health Sciences for a tenure track faculty position (Assistant Professor in radiochemistry). Since 2013, he is member of the Radiation Protection Advisory Board of the Austrian Federal Minstry of Health (Strahlenschutzbeirat). In October 2015, he was hired by Leibniz University Hannover (Institute of Radioecology and Radiation Protection) as a Professor for physical radioecology. His main research focus is environmental radioactivity in Chernobyl and Fukushima as well as environmental nuclear forensics. Steinhauser has (co-)authored more than 110 publications. He is a member of the GDCh (board member of AK ARH), GÖCH, DPG, ASER, and Executive Officer of the ANS Biology and Medicine Division. Since 2016, he is editor of the Springer journal Environmental Science and Pollution Research. Recently, he accepted an offer from TU Wien to serve as professor of applied radiochemistry as of October 2022.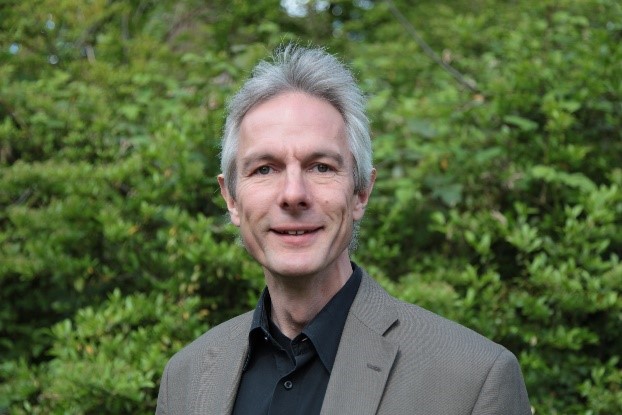 Prof. Clemens Walther
Clemens Walther studied Physics at Mainz University and University of Seattle WA. He completed his habilitation in Nuclear Chemistry in Mainz in 2008, where he also served as lecturer. From 1999 to 2011 he was employed at the Karlsruhe Institute of Technology, Institute for Nuclear Waste Disposal, serving as group leader "Actinide Nanoparticle Analysis" and deputy department head of "Actinide Speciation". He is currently full professor and head of the Institute of Radioecology and Radiation Protection at the Leibniz University Hannover where he served as dean of the faculty mathematics & physics 2017-21. CW is member of the German Commission of Radiation Protection (and head of the sub group "Radioecology"), former Chair of the mass spectrometry section of the German Physical Society (DPG), Chair of the NRC section of the German Chemical Society (GDCh) and Chair of the European Network on Nuclear and Radiochemistry Education and Training.
Dr. rer. nat. Tetyana Yevsa
Since 2020 Manager of Task Force "Forschungsnetzwerk der Universitätsmedizin zu COVID-19" at the MHH and at the Centre for Individualized Infection Medicine, Hannover
Since 2014 Principal Investigator and Research Group Leader at the Department of Gastroenterology, Hepatology and Endocrinology, MHH, Hannover
2010-2013 Postdoctoral fellow at the Department of Gastroenterology, Hepatology and Endocrinology, MHH
2009-2010 Postdoctoral fellow at the HZI, Group "Chronic Infection and Cancer", Braunschweig
2005-2009 PhD Thesis at the HZI, Department of Vaccinology and Applied Microbiology, Vaccinology Research Group, Braunschweig, and PhD program "Infection Biology" at the MHH
2004-2005 Guest scientist (fellowship) at the HZI, Department of Vaccinology and Applied Microbiology, Vaccinology Research Group, Braunschweig
2001-2003 Young scientist (postgraduate), Faculty of Biology, Chair of Microbiology and Virology, the ONU, Odesa, Ukraine
Peer reviewed grant supports (> 1.8 Mio own third-party funding) German Research Foundation (DFG); Niedersächsische Krebsgesellschaft e.V.; Fritz-Thyssen Foundation; Wilhelm Sander-Foundation; German Academic Exchange Service (DAAD).
Dr. Mariia Yukhta
2011 - current – Scientific Researcher, then Senior Researcher, Group of Biotechnology and Applied Nanotechnology of the Department of Cryopathophysiology and Immunology of the Institute for Problems of Cryobiology and Cryomedicine, National Academy of Science of Ukraine, Kharkiv, Ukraine. At the moment – guest scientist at the Institute for Quantum Optics, Leibniz University Hannover, within the framework of Program for Refugee Scholars and Scientists from Ukraine, Volkswagen Foundation.
2014 – PhD in Cryomedicine, Institute for Problems of Cryobiology and Cryomedicine, National Academy of Science of Ukraine, Kharkiv, Ukraine. Prior to joining Institute for Problems of Cryobiology and Cryomedicine graduated in General Medicine with honors from the Kharkiv National Medical University, Ukraine. Her focus is on the cell and tissue cryopreservation, stem cell therapy.
Reinhild Zenk
2001- today Psychological director Psychosomatic for children and youth in pediatric hospital, Wolfsburg
1998 – 2000 Psychiatric practice for children and Youth, Hannover
1996 – 1998 Children and Youth Psychiatric Hospital, Uchtspringe
1984 – 1996 Psychiatric hospital Königslutter in every field