ECTI is just around the corner! Please find latest information on our News page.
The Seventh European Conference on Trapped Ions (ECTI) 2023 will be held in Bückeburg, Germany, at Schloss Bückeburg, from 09/25/2023 - 09/29/2023.
The conference will bring together the international ion-trapping community and will cover the whole breadth of topics of the community, including quantum computing, simulations and sensing, precision measurements and optical clocks, crystals and dynamics, molecules and more.
After ECTI 2016 in Arosa, ECTI 2018 at the Weizmann Institute and Hybrid ECTI in 2020, we look forward to seeing you in person again in Bückeburg in September!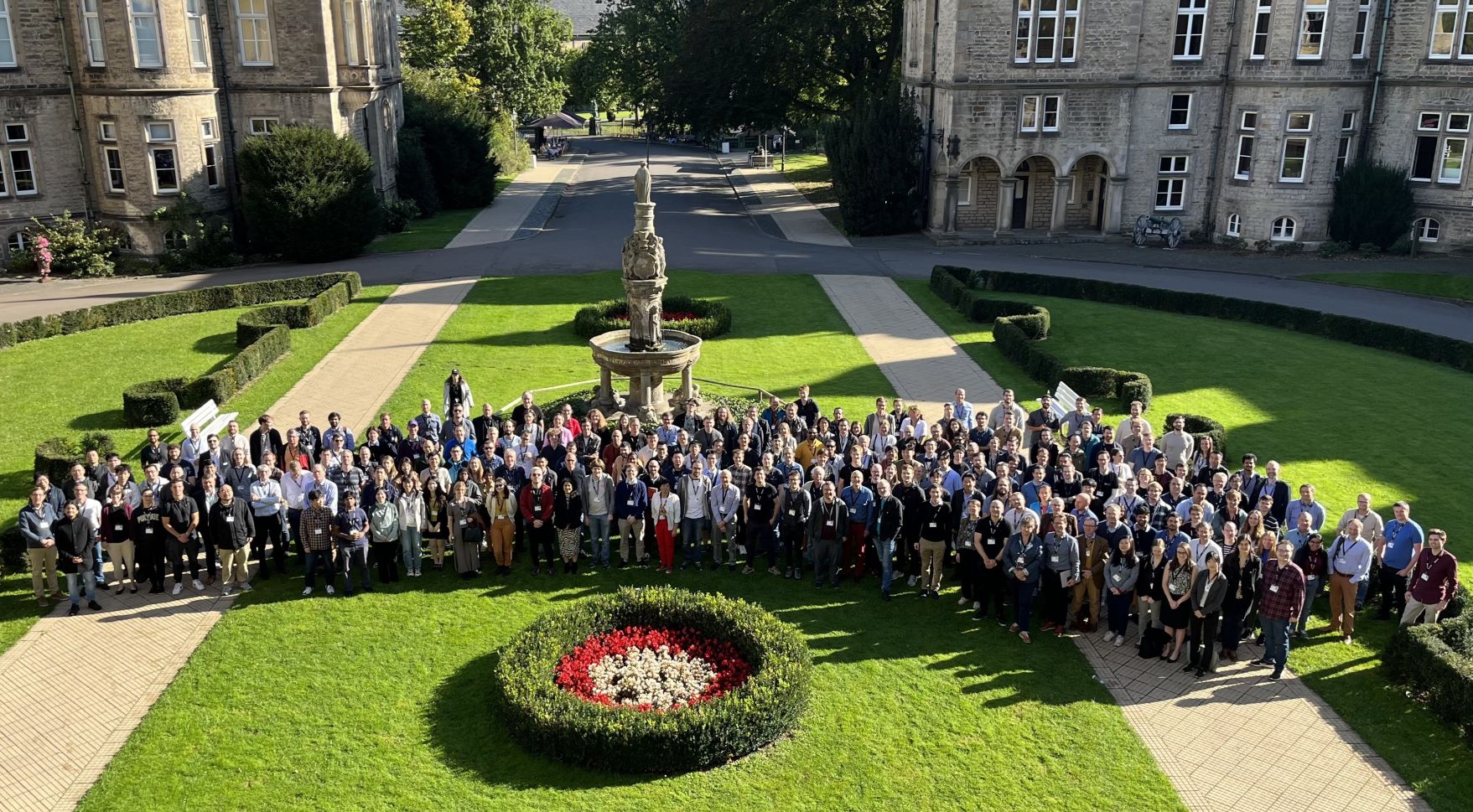 Program overview (click for details):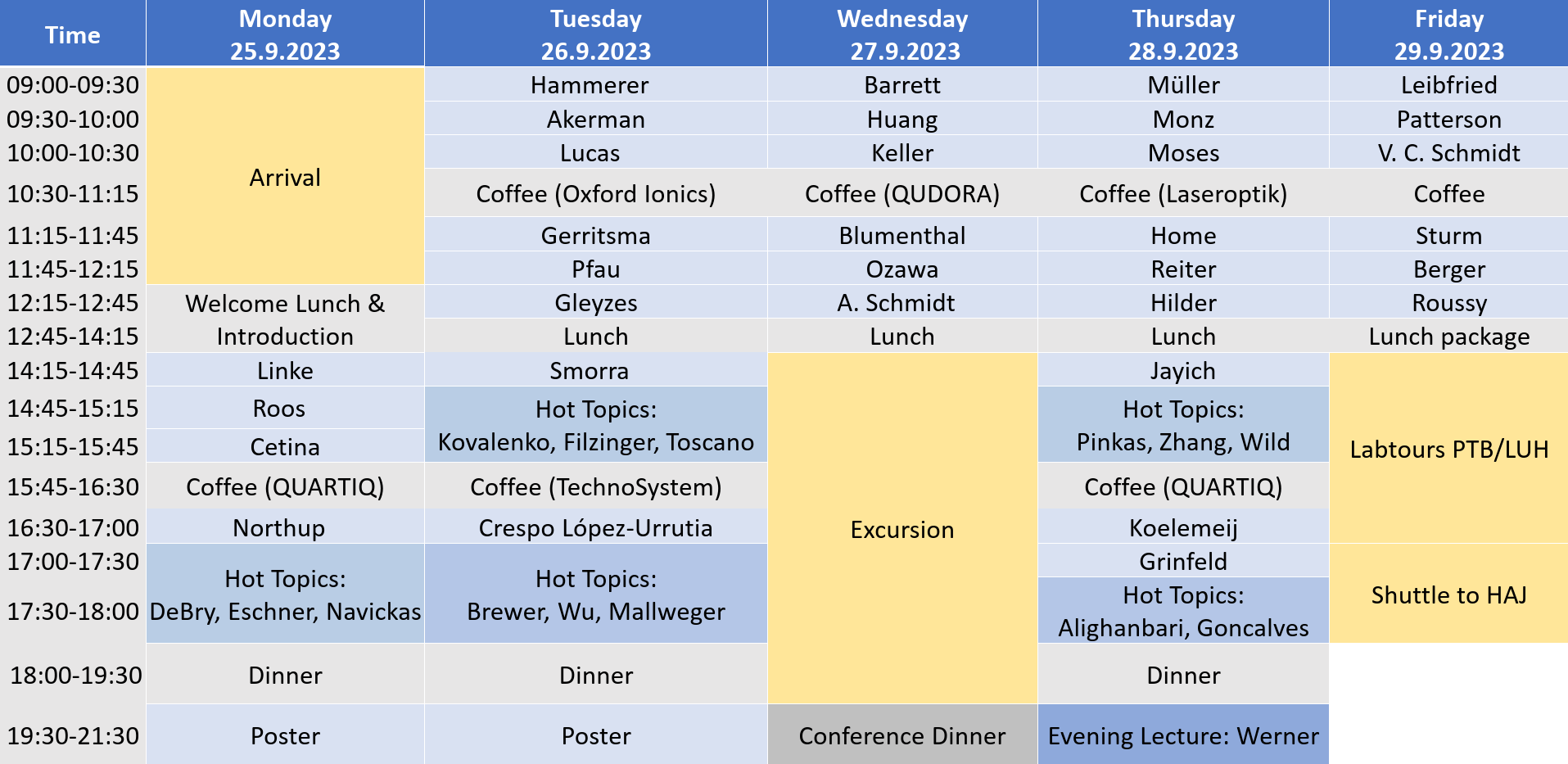 Attention: there are junk mails circulating from a so-called "travel hosting team" based in the UK. In the meantime also scam mails from "Global Travel Experts Team" have been received. These mails do not come from the ECTI organization team!
In case of doubt contact us by mail: ecti2023@iqo.uni-hannover.de
The local organizing commitee: Marlen Gerhard, Nils Huntemann, Tanja E. Mehlstäubler, Madeleine-Yasmin Miltsch, Christian Ospelkaus, Ekkehard Peik, Piet O. Schmidt, Jacob Stupp, Fabian Wolf
Surveys
There is an open survey.